It's that time of year when we look back and reflect on what we've achieved. Not much time for reflection though as we're still busy tree planting and even last night in the wind, hail and snow creating raised beds at the train station.
But I'm leaping forward here.
I just want to write a brief resume of the incredible past year. If I write in detail it will end up being too long a newsletter and no one likes those so I'll leave it to Pete to add links and the photos that he and Barry has taken for a more interesting account...
---
Fruit trees and hedgrows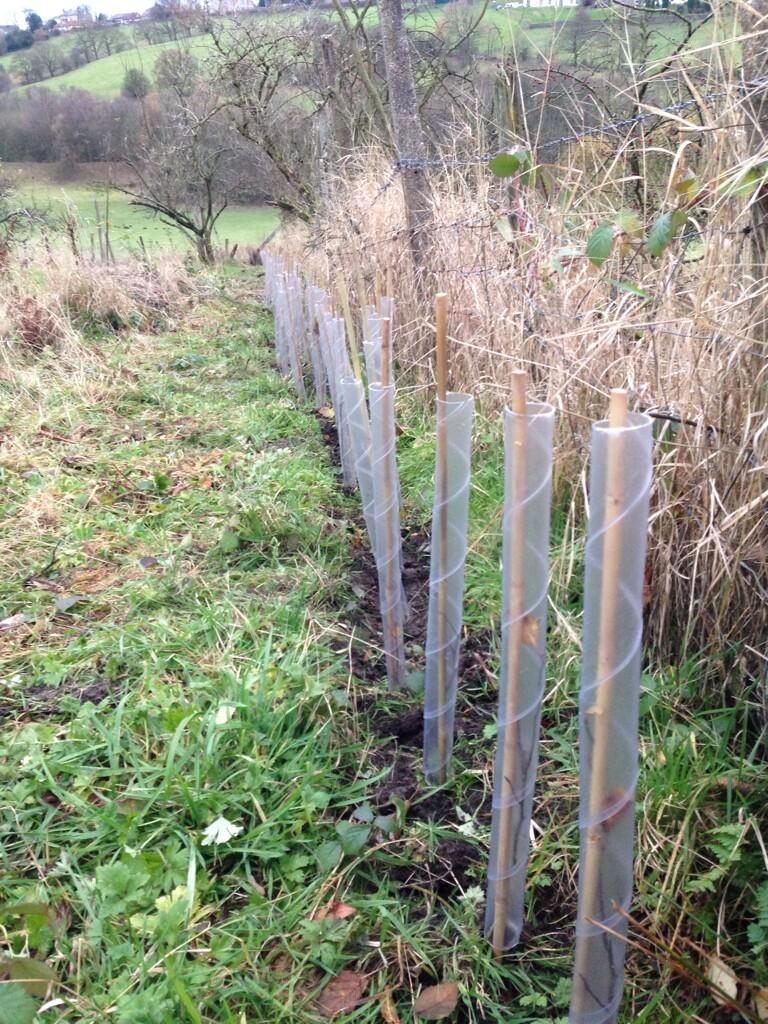 Since December '12 we've planted over 1000 whips of fruiting hedgerow bushes, kindly provided by the Woodland Trust. Around 800 have been planted in Holly Mount Orchard and a further 400 or more were planted in Nuttall Park (see photos) last month in collaboration with Ramsbottom Rotary Club, Woodhey and Tottington schools, the Ranger Service and Friends of Nuttall Park - these will not only benefit wildlife but also provide berries and nuts for jams, chutneys and sloes for gin!
More fruit trees (mainly apple) have been planted in the orchard and again at Nuttall park, a new fruit bush bed has also been planted up in the park as well as at the fire station.
---
Workshops galore
The year began with a pruning workshop at the orchard organised by 'The Big Dig'. Various workshops have since followed: A grafting workshop followed by Wassail, also via 'the Big Dig' (unfortunately my tree has been eaten by a sheep) and during the autumn half term with the help of funding by the co-op we ran a load of workshops with the Eagle + Child which included:
Most Saturdays gardening workshops are run in the Incredible Edible Beer Garden at the Eagle + Child.
---
An excellent mushroom forage was led by Jesper Launder through Reddisher Woods in September followed by a well deserved party in Holly Mount Orchard.
The orchard has gone from strength to strength thanks to the regular volunteers who put in so much work. With the help of local scouts new entrance steps have been put in (not nearly so slippy slidy now), water butts have been installed and benches have been made, the greenhouse/polytunnel is now fully functional and produced an amazing crop of tomatoes and peppers (see photos of progress on Facebook and Twitter). We also had a wonderful crop of apples this year which we're pleased that the locals now seem to be reaping. Joy and others have created a fantastic willow tunnel, more willow arches and a willow bed has been planted up too.
---
Fundraising and awareness
We had our annual Ramsons Day to promote the delicious wild garlic that Ramsbottom gets its name from and distributed well over a 100 plants, recipes etc.
Another annual event was our Apple Day in Nuttall Park where we offered juice orchard apples, home made produce from the orchard, and appley games. Although the primary purpose wasn't to make money we did do quite well.
We also managed to make a fair bit of money (and had a very good time) at this year's two ceilidhs, the last one I've been assured was our best yet! Both were incredibly well supported by local businesses so thank you to everyone who donated prizes. Look out for the next one, coming soon (I hope).
---
Working with Schools
We've continued to work with Peel Brow School on their vegetable beds and quite a lot of produce has gone into the school kitchen (and some straight into children's mouths (especially strawberries). We were also pleased to be chosen as one of the 4 schools in the borough to plant up edible containers for Bury in Bloom.
We're really pleased that Hazelhurst School now has its own vegetable garden and staff, parents and pupils seem equally enthusiastic.
---
Award winning
Our beds in Nuttall Park, Ramsbottom Fire Station and at the Hearth of the Ram have been particularly productive and attractive this year and we were pushed to give them a special tidy up when we realised we were entered into RHS' It's Your Neighbourhood Award (see photos). We were awarded a Level 4 which we thought was PDG considering it was our first attempt and level 5 is the highest that can be achieved. I really thought the Eagle + Child's Incredible Edible Beer Garden was the icing on the cake and sure the judge appreciated the excellent cakes and drinks!
---
Community effort
The wildflower patch next to the vets is such an improvement on the scrubby area it was previously and has attracted many bees and butterflies, not to mention public admirers. It was great to see St Andrews cubs and Tottington Guides enjoying themselves and working hard... and hopefully learning something about the environment in the process.
---
We are especially pleased that this year has produced numerous new active volunteers and one potential one in Tessa born in September to Alex and Ian who manages the orchard. (We really did think she'd be called Pippin)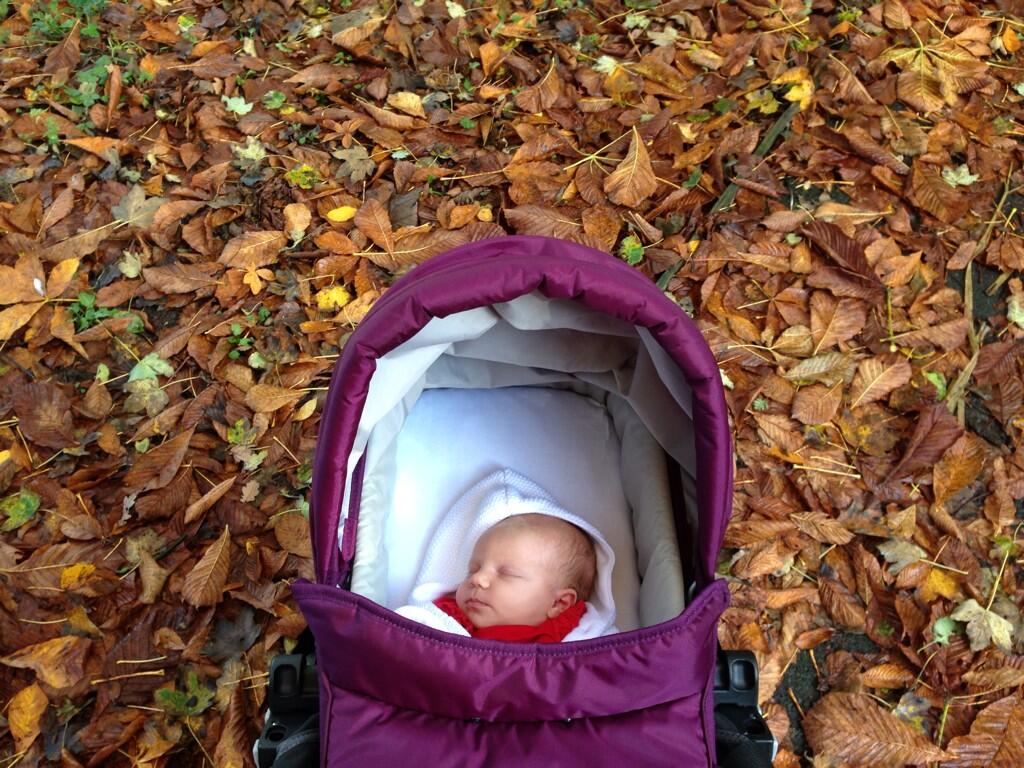 ---
During the summer we ran a stand with the Eagle + Child at Ramsbottom Musical Festival which was great fun and we teamed up with Incredible Edible Tottington for the Music in the Park Festival where we made elderflower cordial and champagne.
---
If you've not managed to make any fruit wine or liqueurs this year there's still time to create this lovely drink for Christmas or New Year.
In a large jar or kilner put a pear and fill with vodka. Add nutmeg, a cinnamon stick, a twist of orange peel and sugar to taste. Shake each day until you've got to drink it.
Have a lovely Christmas and New Year and please make it your new year's resolution to join us for at least one activity-you'll be very welcome!
Happy Growing and Eating
Lynn and the IER team